Italy
Things to do in Royal Museums of Turin
The museum complex of the Royal Museums of Turin is an ode to the Italian art, culture and history from the Romans to the Unification of Italy. It was the residence of the House of Savoy, that played a major role during the Italian Risorgimento.
The Royal Museums originate from the Royal Palace, which dates back to the 16th century and was chosen as the main residence by the regent family for its open and sunny position in the middle of Turin, once the capital of Savoy.
Under the Savoy, the palace expanded until turning into a monumental complex including the Savoy Gallery - a superb art gallery, and the Chapel of the Holy Shroud, designed by Guarino Guarini to host the famous Shroud of Turin which belonged to the family from 1453 until 1946.
The Royal Palace turned into a museum in 1946 and was included, along with other residences of the House of Savoy, in the UNESCO World Heritage Site list in 1997.
Opening times:
Museum complex: 9:00am to 7:00pm from Tuesday to Sunday (ticket office closes one hour before closing time) - free every first Sunday of the month
Palazzo Chiablese (temporary exhibitions): 9:00am to 7:00pm from Tuesday to Sunday, 1:00pm to 7:00pm on Monday
FREE ACCESS:
Royal Gardens: 8:30am to 7:00pm from Tuesday to Sunday
Royal Library: 8:00am to 7:00pm from Monday to Friday, 8:00am to 2:00pm on Saturday
About the Royal Museums:
The Royal Museums complex offers a 3 km long itinerary to discover its treasures:
The Savoy Gallery: admire paintings from Italian masters such as Mantegna, Botticelli and Paolo Veronese, as well as from the Flemish and Dutch schools of van Eyck, Rubens and van Dyck.
The Royal Palace: explore the interiors of the palace, designed and decorated by Baroque architects and artists such as Filippo Juvarra and Daniel Seyter, and enjoy the Savoy's collection of art and furniture.
The Royal Armoury: discover an extensive array of weapons and armors, more than 5.000 objects ranging from prehistory to the early 20th century. One of the largest weapon collections worldwide.
Palazzo Chiablese: enjoy the international flair of a temporary exhibition on the ground floor of the former residence of Pauline Bonaparte and birthplace of Queen Margaret of Savoy, the first Queen of Italy.
The Royal Library: hosts a valuable collection of drawings, with examples by great masters such as Michelangelo, Raphael, Rembrandt and Leonardo da Vinci with his renown self-portrait. For their preservation, the drawings are not always accessible.
The ambitious project of the Royal Museums of Turin also includes the Chapel of the Holy Shroud, the Archaeological Museum, and the Royal Gardens, a monumental green area of 7 hectares designed by the famous gardener André le Nôtre.
Address:
Piazzetta Reale 1, 10122 Torino (TO), Italy
Getting there:
By train:
Porta Nuova (15-minute walk)
Porta Susa (20-minute walk)
By tram and bus:
Stops: 472 - Castello (Piazza Castello), 423 Duomo – Polo Reale (Via XX Settembre), 204 - XI Febbraio (Corso XI Febbraio)
Our recommendations in Royal Museums of Turin
How to get there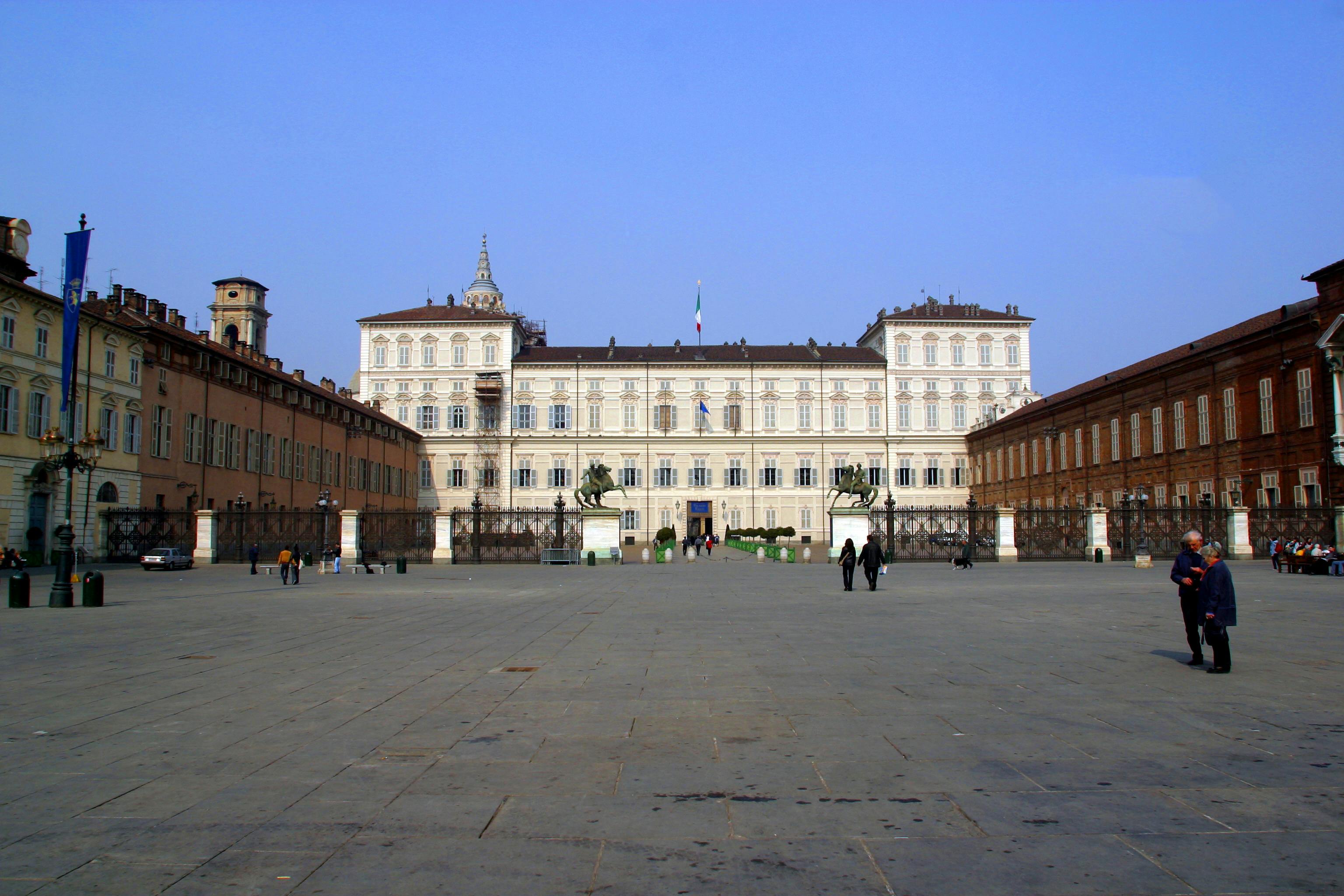 Reviews Royal Museums of Turin
ANTONIO GIOVANNI, 19 Sept 2023
"tutto bene bel percorso...."
"La visita a Palazzo Reale è stata impeccabile grazie alla guida ,la Signora CLARITA che ci ha descritto le varie stanze del museo in maniera esaustiva e dettagliata ,Claudio"