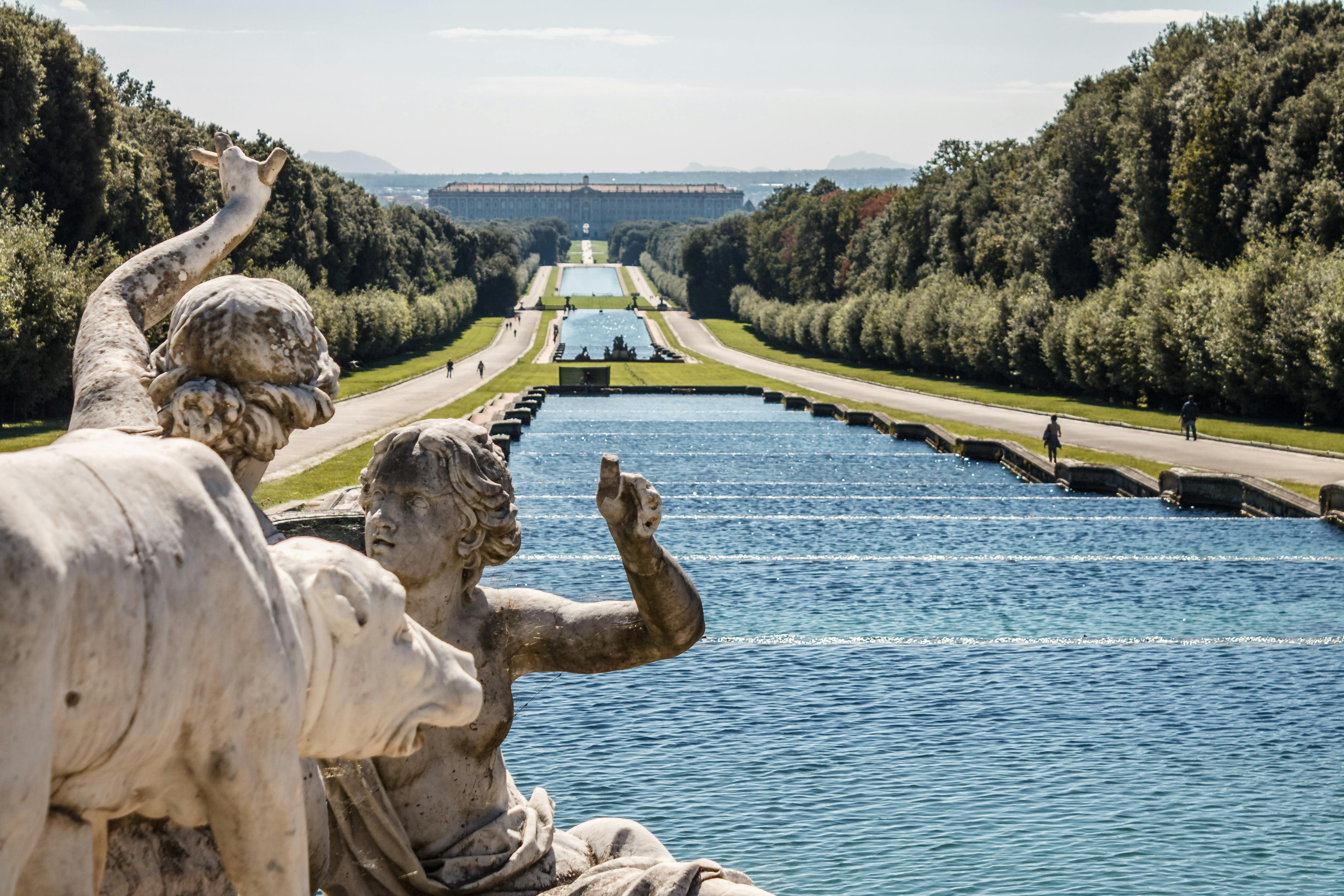 Italy
Things to do in Royal Palace of Caserta
Visit the sumptuous Royal Palace of Caserta, one of the most beautiful buildings in the world and a UNESCO World Heritage since 1997.
Built by the Bourbons of Naples and inspired by the royal palaces of Versailles in France and El Escorial in Spain, the Reggia was opened in 1780. We owe the whole project to architect Vanvitelli, who designed the gardens, the park and the Carolino Aqueduct, whose waters run into the so-called Waterway. The complex covers 45,000 square meters and the park is 3 km long.
Join us on a guided visit to discover the history behind the many fountains, sculptures, and waterfalls. Climb the small hill opposite the Palace and visit the beautiful English Garden, commissioned by Maria Carolina, the wife of the King, which is now home to a myriad of native and exotic plants.
Walk into the palace and explore the 1,200 rooms, 134 staircases and countless works of art of stucco, frescoes and inlaid floors that will leave you breathless.
Our recommendations in Royal Palace of Caserta
Experiences in Royal Palace of Caserta
How to get there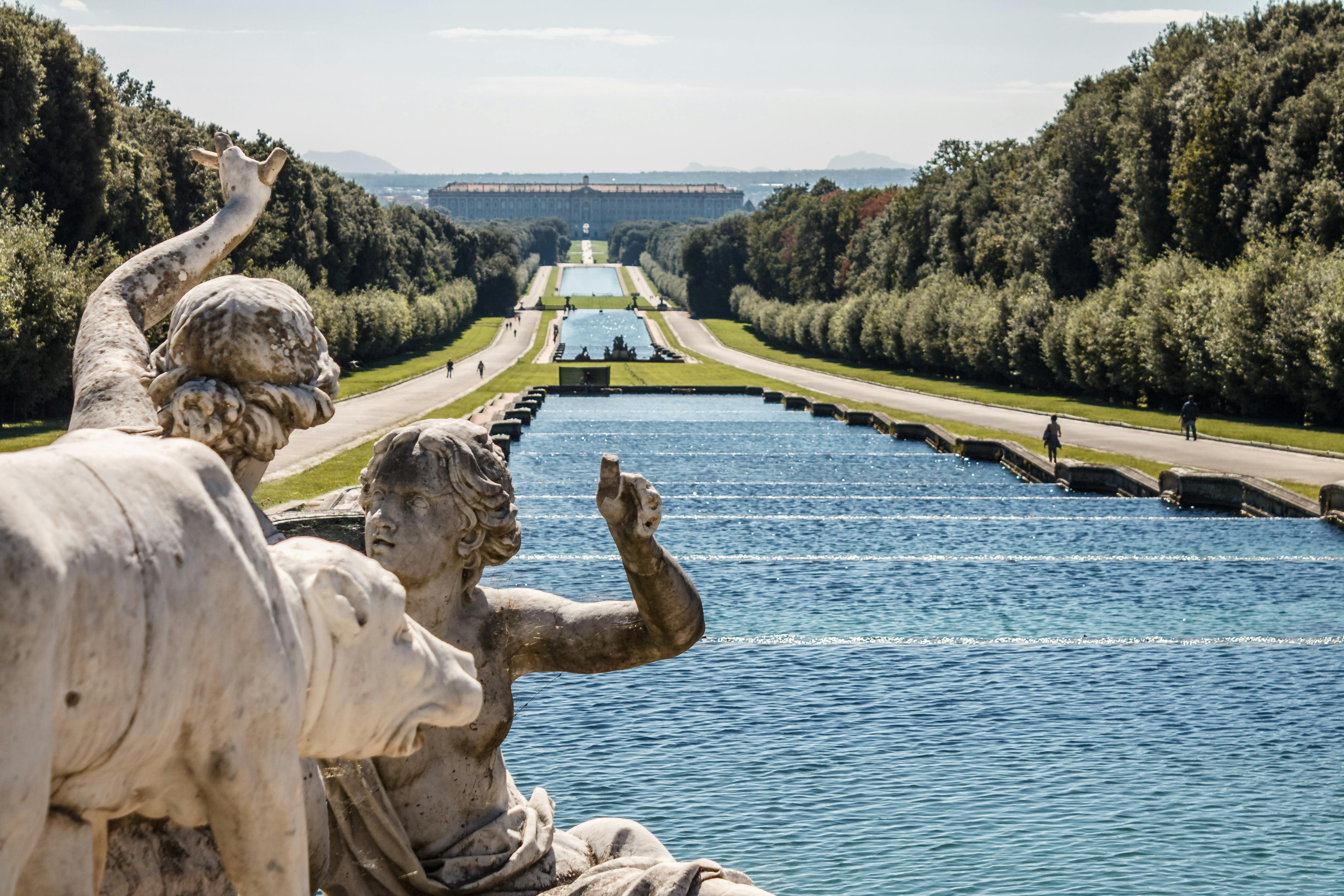 Reviews Royal Palace of Caserta
"Esperienza molto positiva.Guida molto simpatica e preparata."
"Alessia é stata disponibile, gentile e molto informata e coinvolgente. Una grande esperienza"
"La reggia e il suo parco meritano la fama che gli si attribuiscono, ci vorreste una giornata intera a scoprire tutte le chicche che riserva. La guida gentilissima e preparatissima in 3 ore è riuscita a condensare la maggior parte di queste."
"La Reggia di Caserta è una potenza e ricca di cultura! La nostra guida è stata in grado,con semplicità e simpatia a raccontarci tutto senza mai farci distogliere l attenzione da lei. È stata gentile, competente, ricca di nozioni e appassionata!!! Dir poco bravissima!!! Fatevi quest' esperienza!!!!"