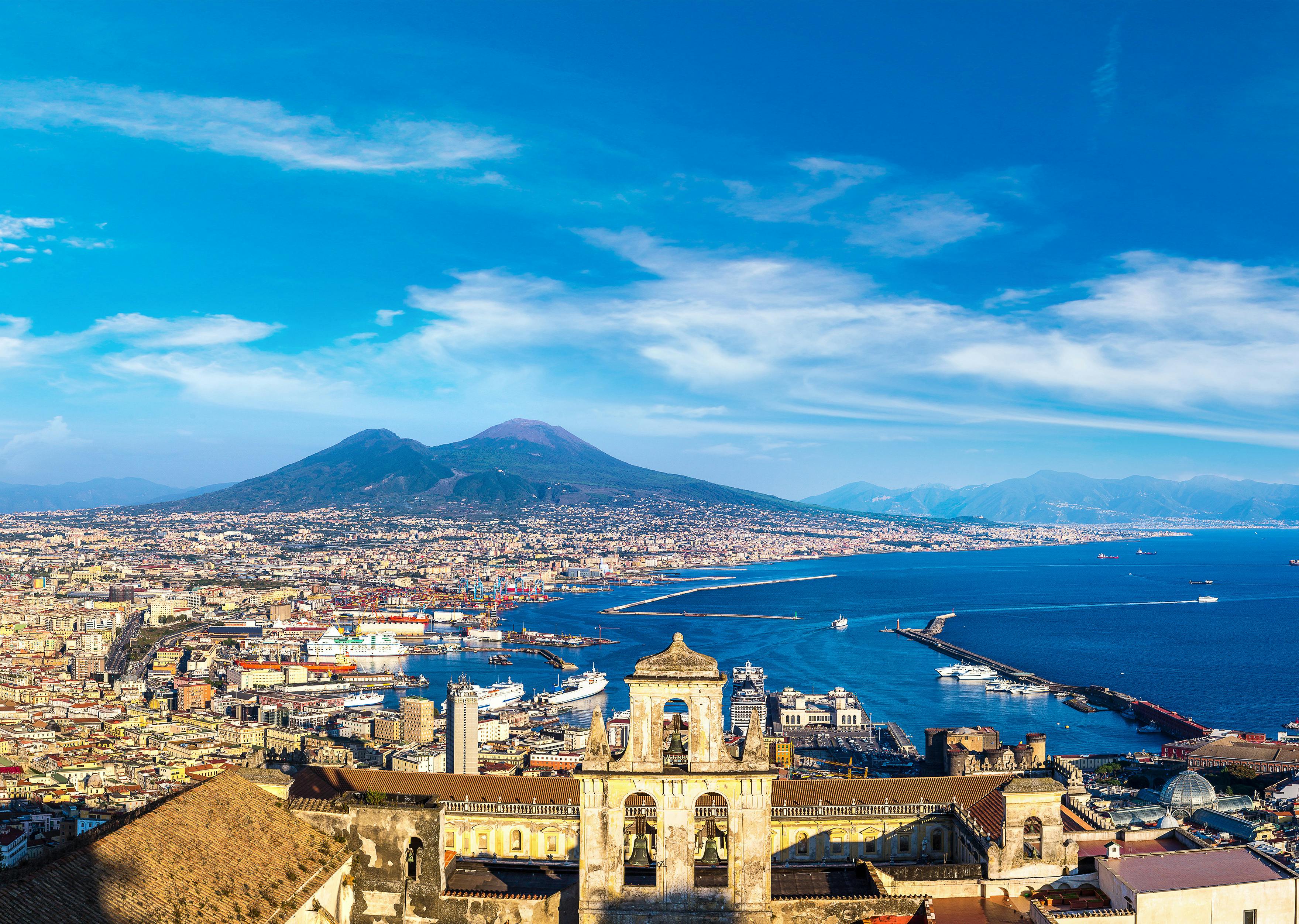 Italy
Things to do in Mt Vesuvius
World-known for its eruption in 79 AD that buried some Ancient Roman cities such as Pompeii and Herculaneum, Mt Vesuvius is about 6 miles from the city of Naples and can be visited on a day or half-day trip from either Pompeii, Herculaneum or Naples.
Regarding the origin of the word Vesuvius, there are numerous hypotheses: there are those who attribute it to an Indo-European root, which means "to illuminate" or "to burn". There are those who see the origins in mythology and hypothesize a tribute to Hercules, and those who attribute the origin of the word to the phrase Vae suis! which in Latin means "Woe to his own!", an exclamation to indicate the well-known consequences of volcanic eruptions.
Vesuvius dominates and overlooks the Gulf of Naples, inevitably becoming one of the most recognizable symbols of the city. In fact, Mount Vesuvius is one of the world's most dangerous volcanoes and perhaps this is what makes it also one of the most fascinating. The area of the volcano has been protected as National Park since 1995.
Reach the top and take in the spectacular view across the Gulf of Naples. Then, turn your eyes to admire something even more incredible, the spectacular crater of over 200 metres deep. On the way back, don't forget to enjoy a delicious pizza or participate in a tasting of fine wines that the area has to offer.
Our recommendations in Mt Vesuvius
Experiences in Mt Vesuvius
How to get there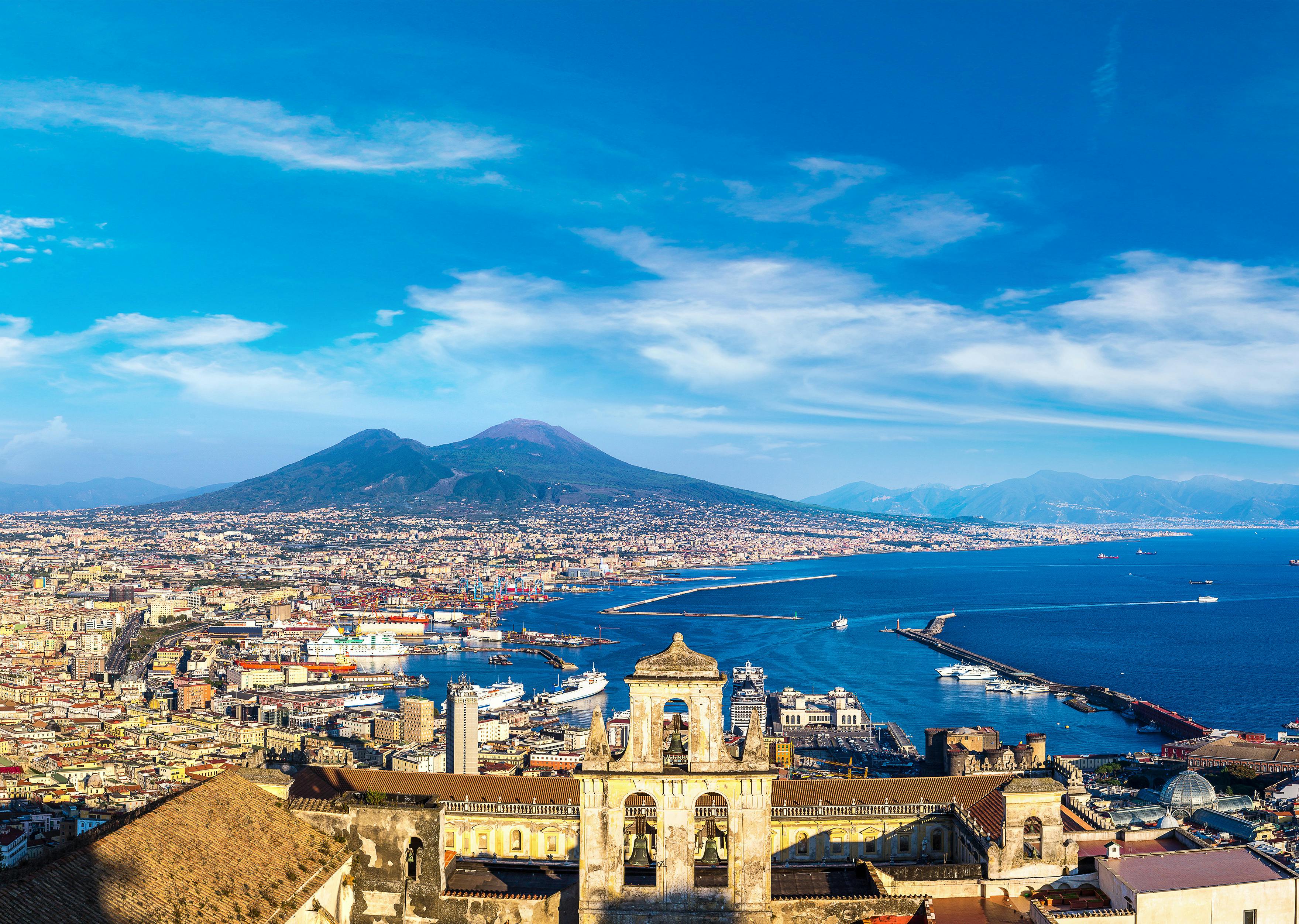 Reviews Mt Vesuvius
"Personale simpatico organizzato e disponibile.Consigliatissimo"
"Teresa e Gennaro hanno contribuito con professionalità precisione e simpatia alla buona riuscita di questa escursione Impegnativa ma da fare"
"Tutto bene guida Alessandra e autista Gennaro di world tours a Napoli bravissimi"