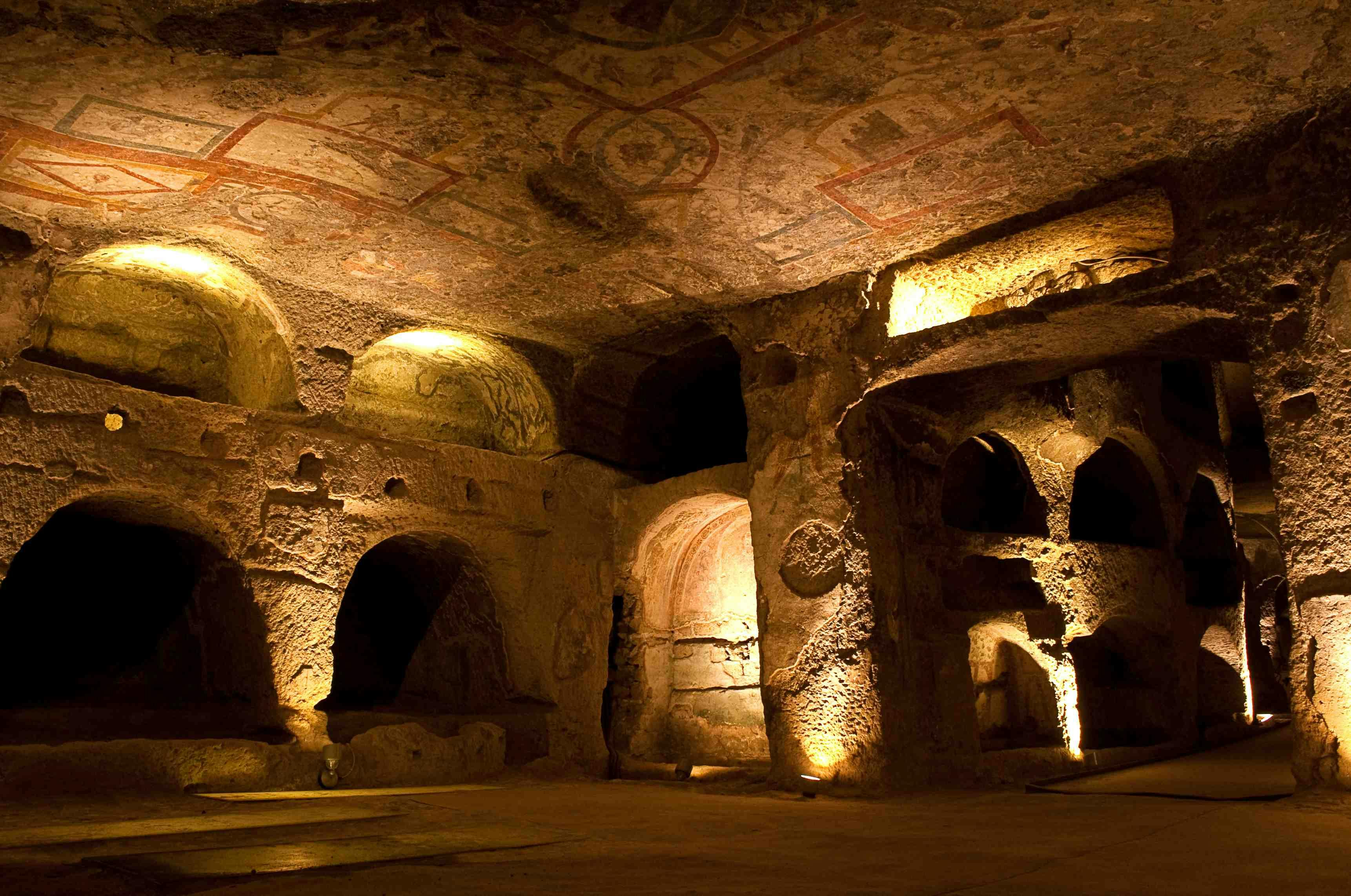 Italy
Things to do in Catacombs of Naples
The Catacombs of Naples are ancient underground areas dating back to the 2nd and 3rd centuries AD and are still considered to be a symbol of Neapolitan Christian religiosity. These were originally used as a burial place and became a pilgrimage destination until the ninth century AD. There are three different catacombs that make up the Catacombs of Naples: Catacombs of San Gennaro, San Gaudioso and San Severo.
The Catacombs of San Gennaro are considered to be the largest in southern Italy and are located below one of the most characteristic districts of Naples: Rione Sanità. It covers around 61,000 sq. feet on two levels and hosts the over 2,000 tombs. Included of these is the patron saint of Naples, "San Gennaro", who was laid to rest in this catacomb in the 5th century.
The upper level of the Catacombs of San Gennaro is designed with frescoes that tell a story dating over 1,000 years and hosts the Bishops' Crypt, where Naples' first bishops are buried. The lower catacombs were used as a place for prayer around the Basilica of Sant'Agrippino and are still used today to hold mass.
Other underground Catacombs in Naples are those of San Gaudioso and San Severo. San Severo was originally a type of memorial to the Bishop Severo while San Gaudioso is characterised by walls bearing skulls of the deceased. San Gaudioso is located under the Basilica of Santa Maria della Sanità and conserves valuable mosaics and frescoes from the 5th and 6th centuries that feature many symbols used in the early Christian era. The only remains of the original San Severo catacombs are a small room that is closed to the public.
Abandoned and forgotten over the centuries, the catacombs are a popular destination for tourists today, especially San Gennaro. Learn more about the history of Naples and its catacombs through a guided tour today!
Our recommendations in Catacombs of Naples
Experiences in Catacombs of Naples
How to get there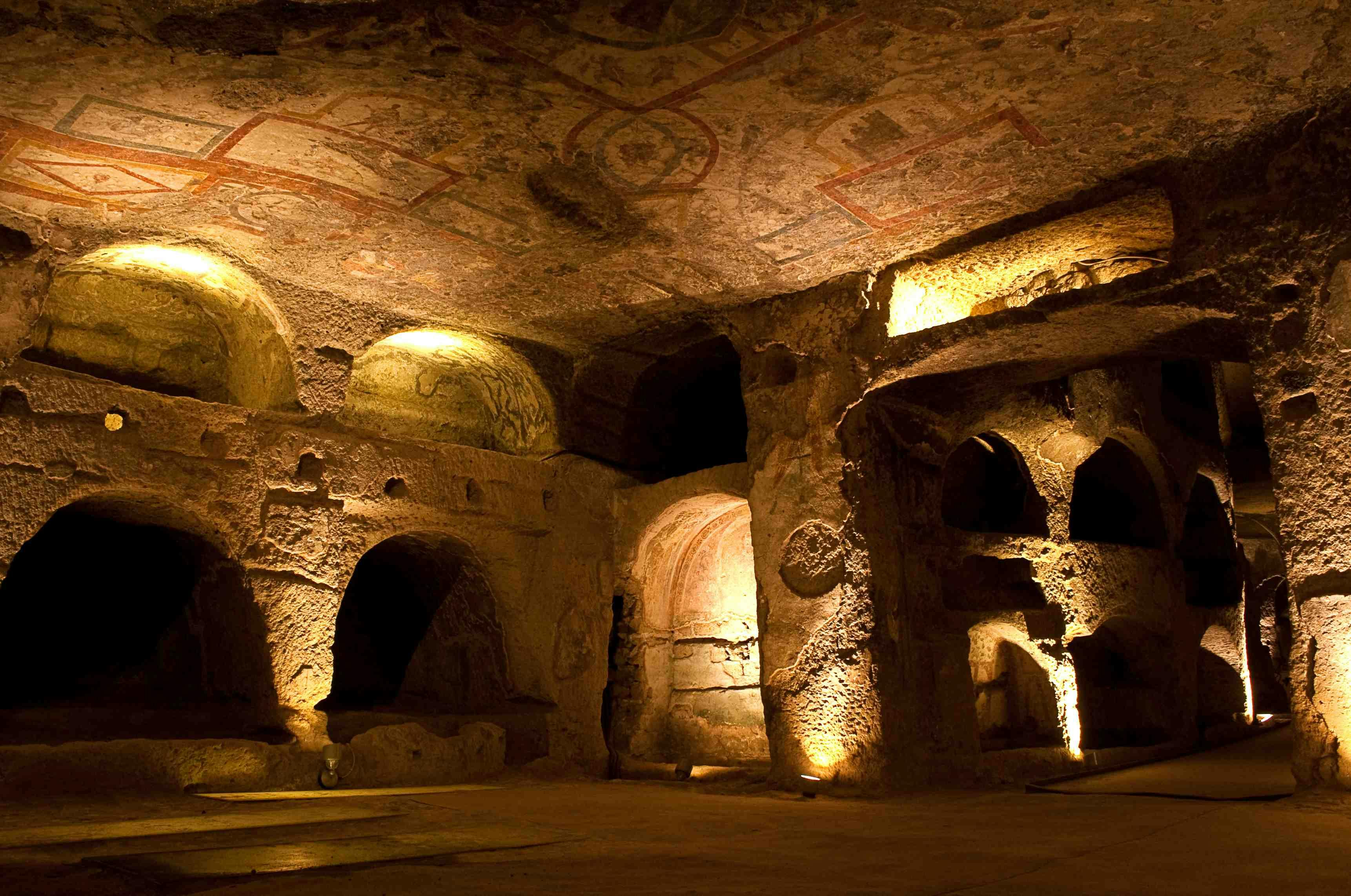 Reviews Catacombs of Naples
"Davvero tutto positivo!"
"Guida giovane e preparata. Bravi i ragazzi della cooperativa"
"Die Geschichte hinter dem ganzen ist sehr interessant und verblüffend. Dachte es ist dort wie in den Katakomben von Paris, wo überall Gebeine gestapelt sind. Das ist fast nicht der Fall. Der Guide ist super nett aber durch die Maske ist es bisschen unverständlich. Würde die Tour aber wieder machen."