Spain
Things to do in Terra Mitica
Enjoy an adrenaline-filled day discovering ancient civilisations at Terra Mitica, Benidorm's ultimate theme park. Travel back in time as you explore the five themed areas – Greece, Rome, Egypt, Iberia and the Islands. Whether you prefer rollercoasters or like to make a splash, the park has both to offer.
Brave the twists, turns and drops of thrilling attractions such as Inferno, the SynKope and Titàn – this inverted rollercoaster has dizzying drops and vertical loops that'll test any adrenaline junkie. Head to the River Nile, Nile Jacuzzi, and the Lagoon to cool off and take the plunge on the river rapids and water coasters. The park offers plenty of gentle rides for young visitors too.
If you want a break from the action, visit the Temple of Kinetos and enjoy a 5D video experience or keep an eye out for the fun shows that take place throughout the day. Emperors, gladiators and acrobats provide endless surprises at the park. Top up your energy levels at the food and drink areas dotted around the park. A day of fun, thrills and adventure is waiting.
Our recommendations in Terra Mitica
No experiences found
Sorry, but nothing matched your search. Please try again with some different filters.
How to get there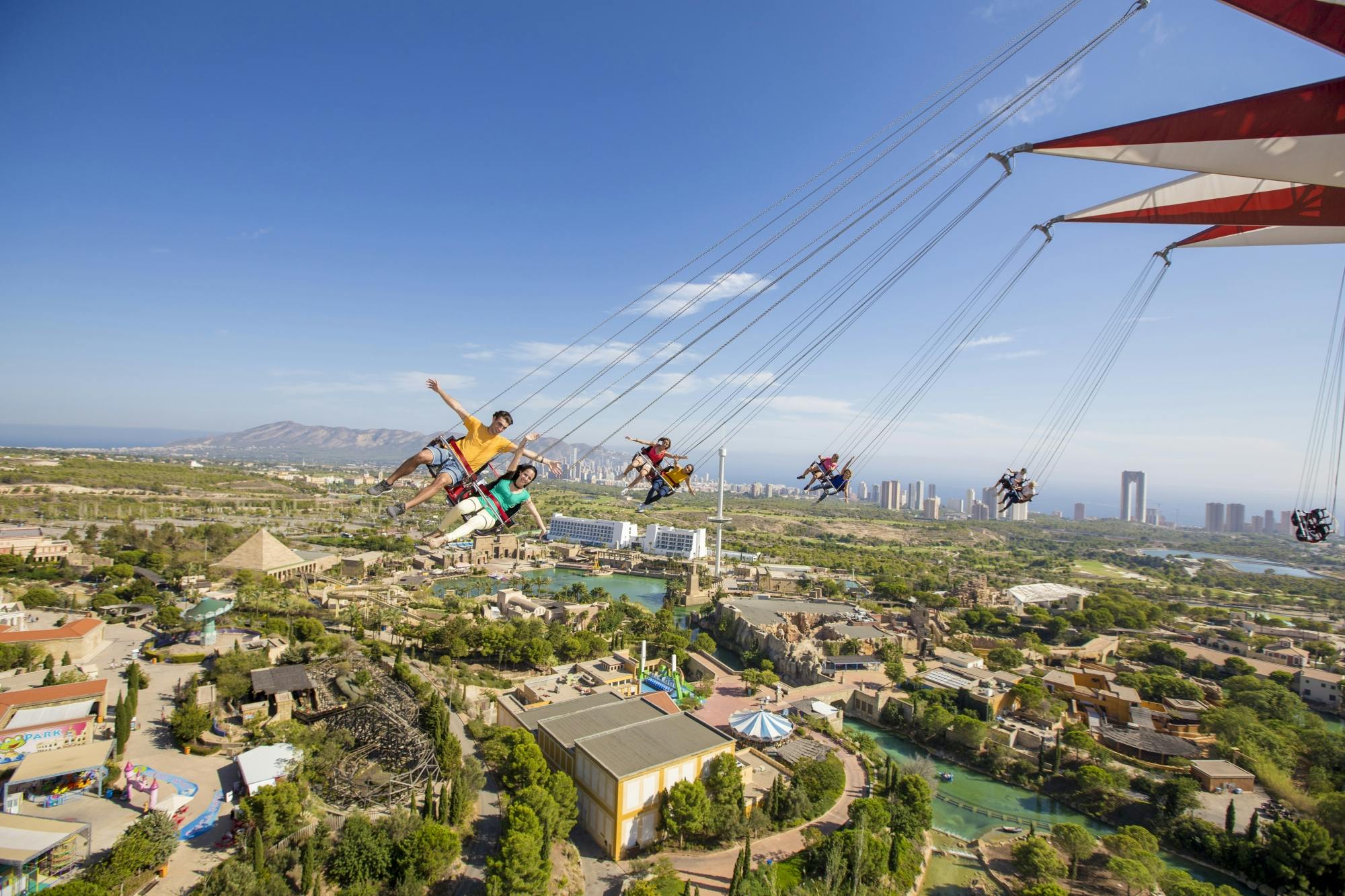 Reviews Terra Mitica
"Una experiencia inolvidable"
"Bueno sabiendo que en estas fechas al final hay un montón de gente por lo que se generan unas colas monumentales al final hemos podido aprovechar bien."