Frankreich
Erlebnisse in Aquarium Paris
Das Aquarium ist im Herzen von Paris gelegen und Mitten in den Jardins du Trocadéro. Es wurde 1867 unter dem Namen "Trocadero aquarium" erbaut und war zu der Zeit das erste Aquarium der Welt.
Das Aquarium beherbergt 500 Arten von Fischen und Wirbellosen, sowie etwa 9.000 Exemplare (ausgenommen Pflanzen). Der Polynesien Tank beinhaltet 600 Korallen. Insgesamt 10.000 Fische und Wirbellose schwimmen in dem Aquarium. Frankreichs größter künstlicher Tank für Fische enthält 32 große Haie von sieben verschiedenen Arten in 3 Millionen Litern Wasser.
Unsere Empfehlungen in Aquarium Paris
Aquarium Paris: Eintrittstickets
Book your skip-the-line tickets to visit the Aquarium of Paris Trocadéro home to 500 species of fish and invertebrates and housing the biggest artificial tank with 37 large sharks.
Erlebnisse in Aquarium Paris
Anreise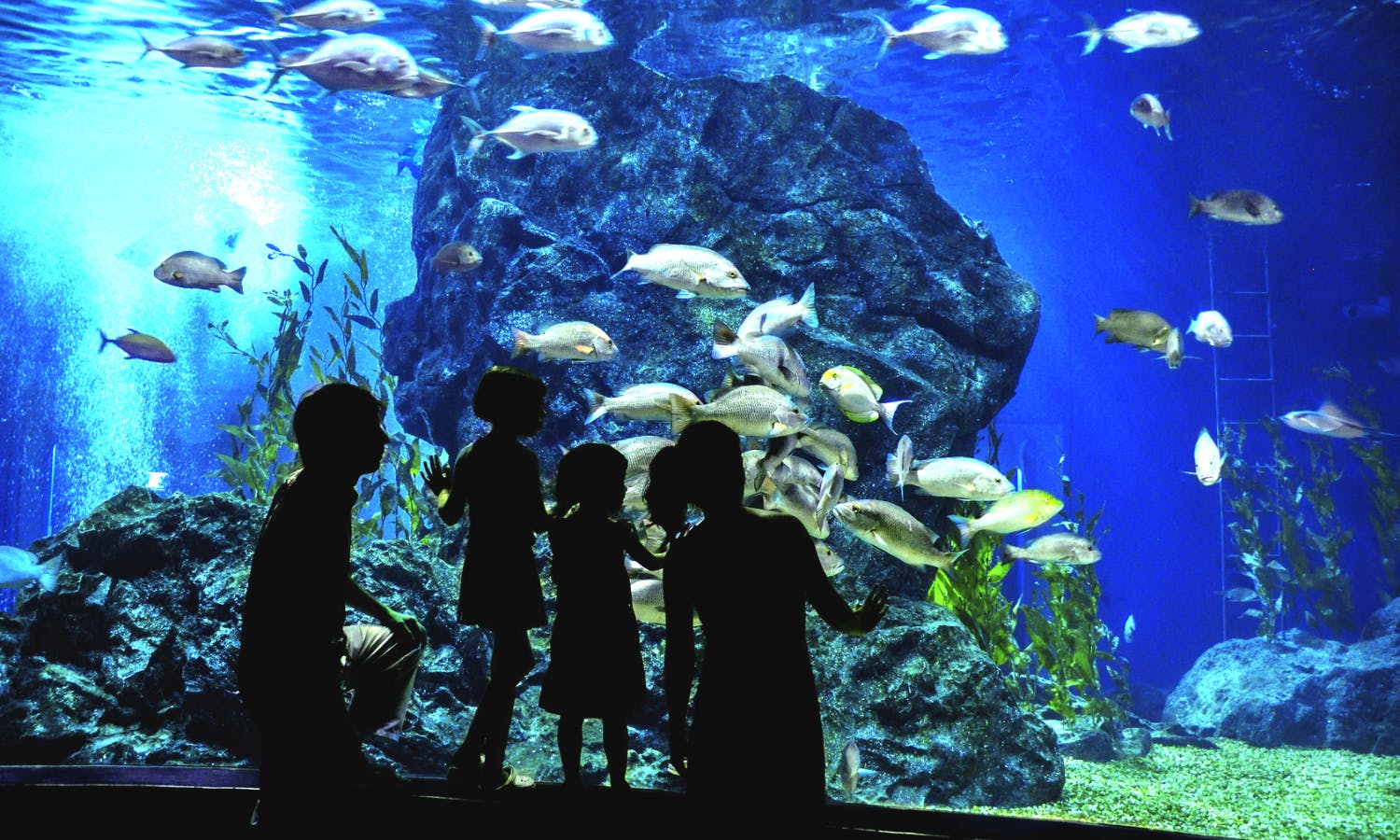 Bewertungen Aquarium Paris
"Hat alles gut funktioniert und es war ein toller Urlaub und würde jederzeit wieder so buchen."
"Auf die e-Tickets sollte man ein paar Stunden warten, ich habe dann Geduld verloren und eine Email geschrieben. Danach bekam ich die Tickets und alles war super. Das Aquarium ist nicht so riesig wie in Atlanta aber ganz nett und die Kinder ab 2 Jahren können viele unterschiedliche Fische anschauen."